LA Pilgrim Church members helped to clean up graffiti on the south side of our church building. Adults and kids pitched in, and it turned into a fun time of fellowship. Although the painting was difficult because of the rough surface, and also because the paint ran out faster than we had anticipated (resulting in several Home Depot paint restocking runs), we learned a lot and had fun.
Downtown L.A. (DTLA) has a problem with graffiti, but the local business improvement district helps to keep the neighborhood clean. DTLA is improving every month, and we hope that LA Pilgrim Church can bring a Gospel presence into the community.
After we put in the work on our side of the lot, our neighbors at Dignity Health brought in a professional crew to clean up their wall. We were grateful for God's help in bringing everyone together to make the neighborhood look better and more inviting.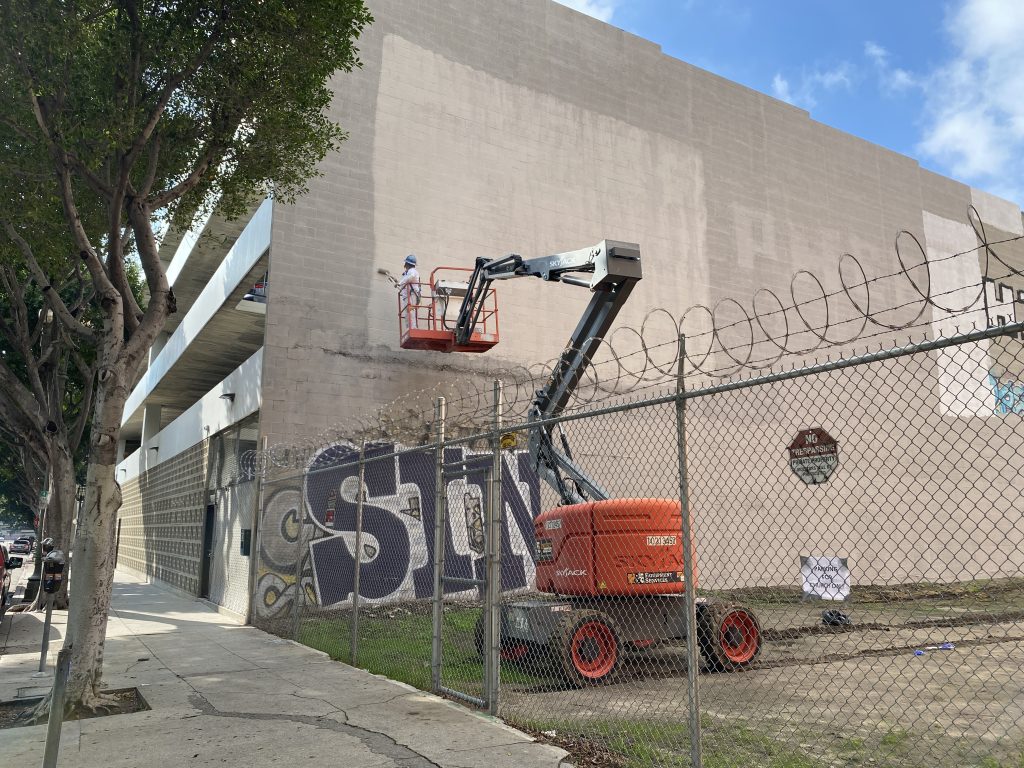 Amazingly, as the crew was cleaning up one section of the wall, they whittled the graffiti down to just a single word "SIN" before completing the job. We captured this on a time-lapse video and overlaid it with Hillsong's "Calvary Covers It All" — thinking about the work of Jesus Christ who shed his blood on the Cross at Calvary to cover up all our SIN!
All praise to the one who has ransomed my soul! Calvary covers it all…